Experience rapid boost in exposure of your business and services by placing Banner adverts on
EFContact platform.
WHY EFContact?
"Your brand deserves the right audience"
With over half a million dedicated monthly visitors and 5-7 million monthly page-views,
your business, product & services are placed right in front of dedicated audience of
EFContact platform.
---
Top Nav Banner

Location: On the top part of the website, visible to everyone and available on all pages.
Dimensions: 800 x 41 pixels
Big Slider Banner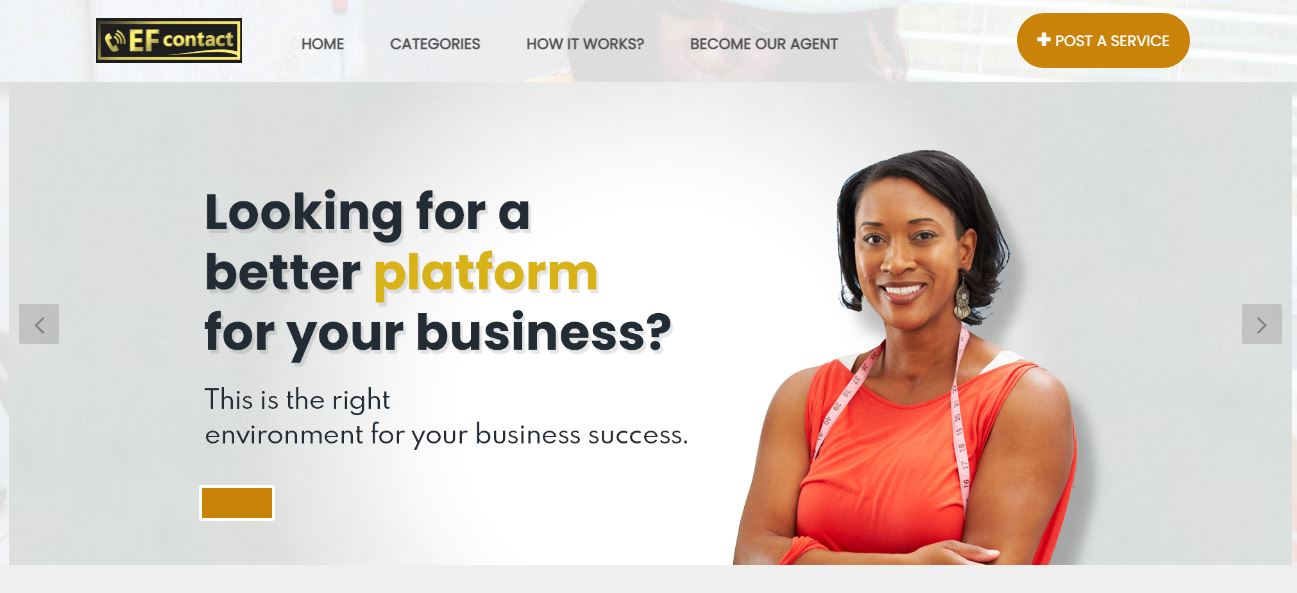 Location: Located on the top of the home page (landing) EFContact
Dimensions: 2000 x 1000 pixels
Featured Advert Banner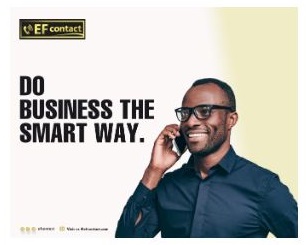 Location: Located on the right side of the home page (landing page) of the website immediately after Big Slider Banner.
Dimensions: 1350 x 1080 pixels
Footer Advertisement

Location: Located on the footer of the website available on all pages and visible to everyone.
Dimensions: 400 x 100 pixels
Search Result Page Banner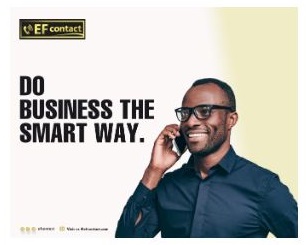 Location: This is available on the search result page, to someone looking for services.
Dimensions: 1350 x 1080 pixels
Category Page Banner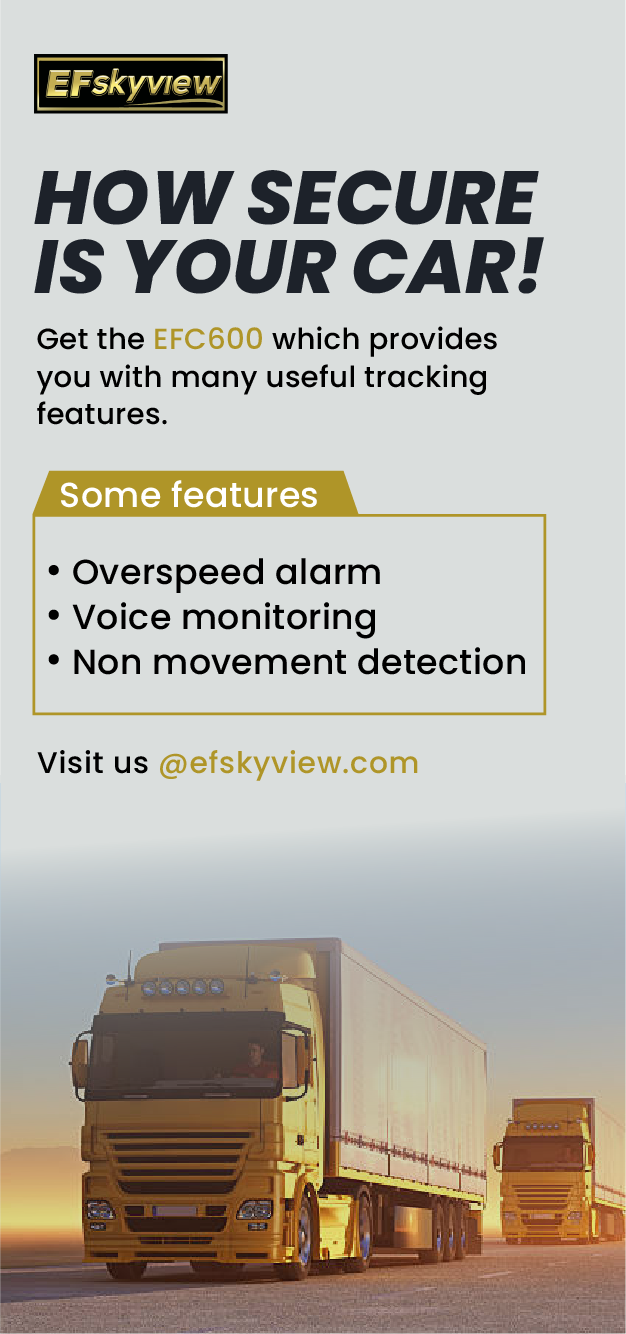 Location: Located on the category page.
Dimensions: 150 x 320 pixels
Email Newsletter Banner

Location: Email Newsletter
Dimensions: 250 x 150 pixels